Welkom bij De Sterren interieur.
Wij zijn een familiebedrijf dat gespecialiseerd is in gordijnen en raambekleding. Doordat wij al geruime tijd in het vak zitten, weten wij als geen ander hoe belangrijk goed interieuradvies voor u is. De Sterren interieur is expert in maatwerk en oplossingen op het gebied van raambekleding en interieur.  Gordijnen en raamdecoratie zijn de sfeermakers van uw interieur. Daarom is het belangrijk om het juiste advies te krijgen. Wij geven u graag advies in het type raambekleding, kleuren en confectie.
Expert in maatwerk raambekleding
Materiaal en kleur advies
Advies in gordijnconfectie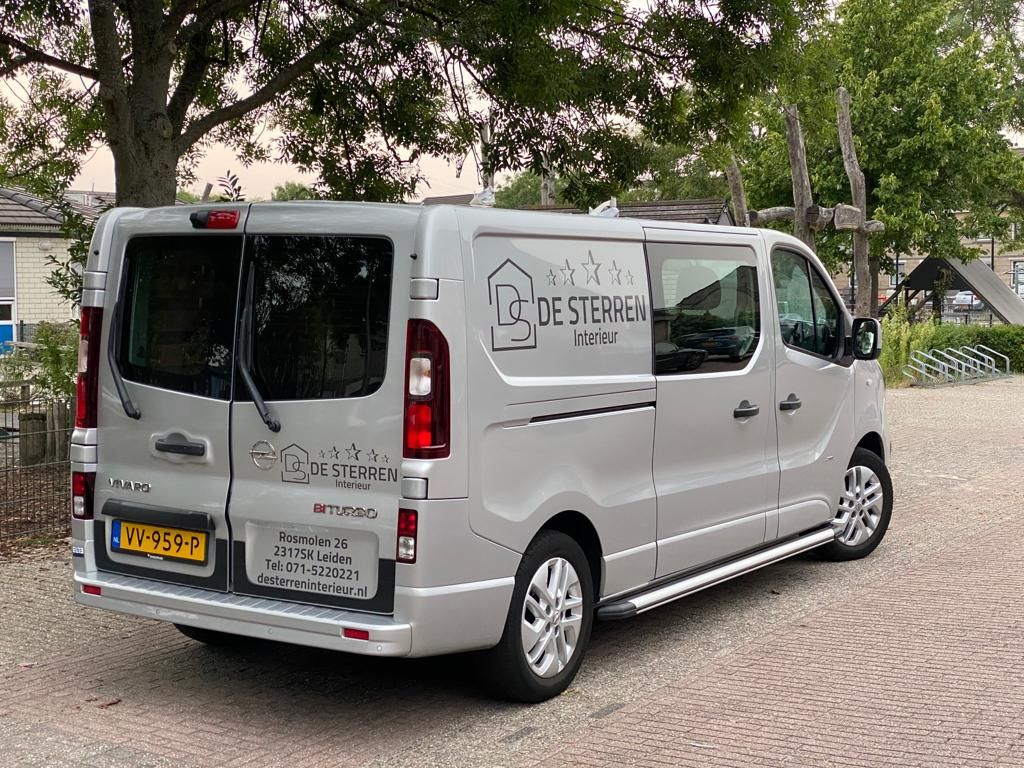 *Alleen geldig op GORDIJNSTOFFEN MET STANDAARD enkele plooi. Alleen geldig bij vooraf online registreren. 
Ruim aanbod gordijnstoffen
In onze showroom vindt u een zeer uitgebreide collectie van gordijnen, vitrages, vouwgordijnen en raamdecoratie van topmerken in diverse stijlen; van klassiek tot modern. Daarnaast bieden wij ook verschillende soorten materialen aan zoals gerecyclede polyester of natuurlijk linnen. U kunt al uw wensen terugvinden in onze collecties. Onze team helpt u graag in de showroom om uw smaak te vertalen naar een stijlvol en geheel interieur.  
Isolerende raambekleding.
Door de energiecrisis gaan we steeds bewuster om met energie. Wist u dat sommige raambekleding isolerend en warmte werend werken? Door ramen en deuren verliest u al gauw 20 tot 40% aan warmte. Met isolerende raambekleding kunt u dus energie besparen. 
Wij hebben een ruim aanbod in isolerende gordijnen en raambekleding.  We kunnen gordijnen voeren, maar we hebben ook materialen waar een isolerende coating op zit, en dus een voering overbodig wordt. 
Onze gordijnen worden op maat gemaakt in onze atelier in Leiderdorp. We maken gordijnen op maat met een unieke werkwijze en werken veel met geautomatiseerde machines. Zelfs voor schuine ramen, of dakramen hebben wij oplossingen. 
Bezoek aan onze showroom of advies aan huis

Bezoek aan showroom zonder afspraak
Er is altijd iemand in de winkel die u advies kan geven. Het maken van een prijsindicatie is ook mogelijk.
Bezoek aan showroom met afspraak
Wij adviseren om voor grotere projecten en zakelijke klanten een afspraak te maken in de showroom.

Advies op maat bij u thuis
Advies aan huis en direct inmeten. Wij nemen eventueel ook stalen met ons mee.
Ontdek alles bij De Sterren interieur